It was just over a week ago that we sponsored and exhibited at Learning Technologies 2018 and what a busy two days it was! Now that we've recovered from the event, we thought we'd reflect on another great year there.
The event, which is held at the London Olympia, is Europe's leading workplace learning exhibition and conference with over 8,000 visitors and 150 seminars. A variety of themes were covered in the seminars, from microlearning and gamification to artificial intelligence.
Our partner Chris Toon, Deputy Principal at Gateshead College, also delivered a seminar around how businesses can be more proactive in developing their future workforces. The talk explored whether graduate recruitment is efficient and effective, how we can influence new talent and what funding support is available for training the future workforce.
Learning Tech was a great opportunity to showcase our brand new features including Certainty Based Marking, Assessments and Analytics. We had three giant iTabs on the stand to demonstrate the product which proved very popular with visitors!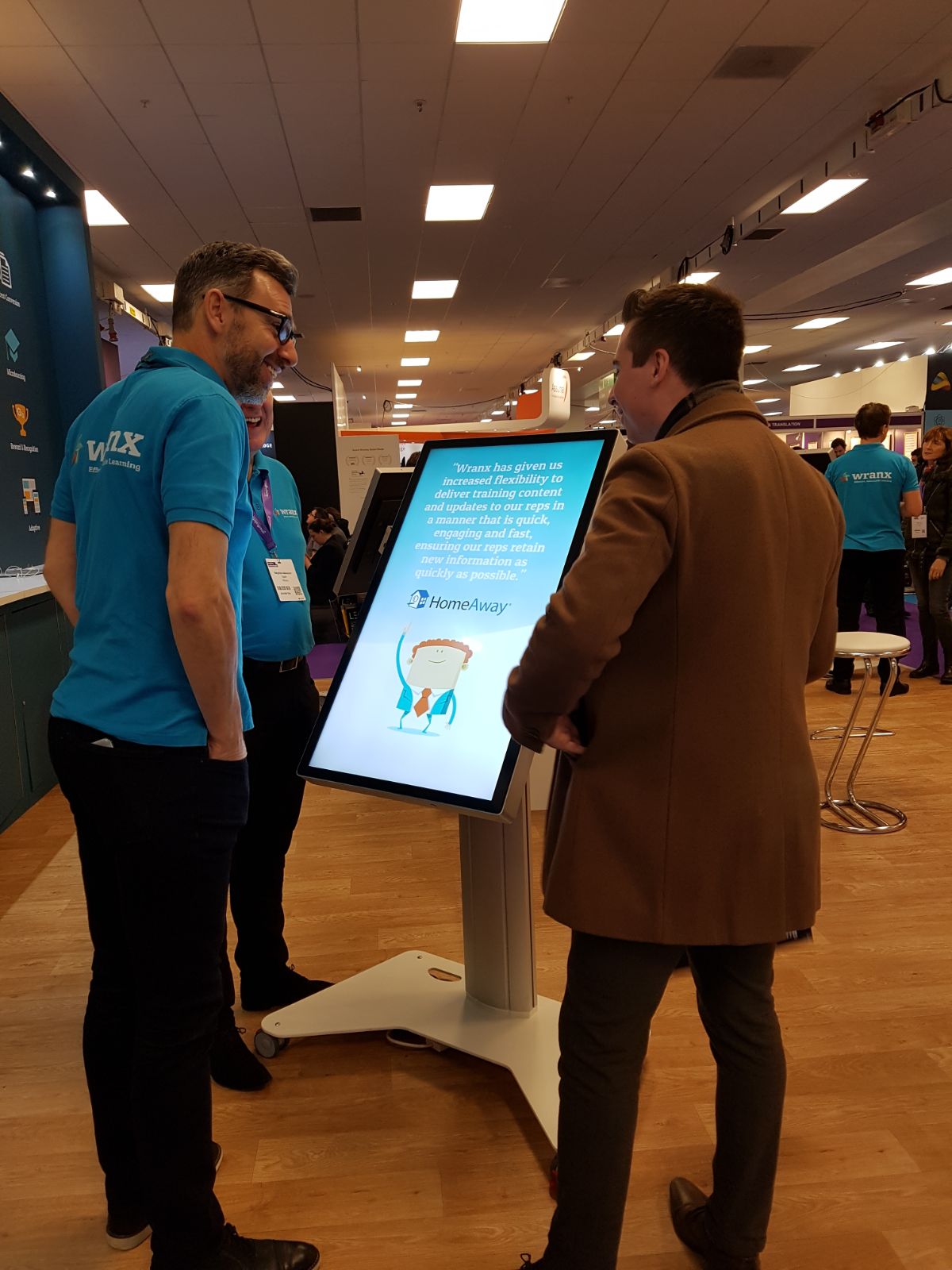 We were also handing out copies of our exclusive interview piece on the state of employee learning. With a focus on learning and development in the workplace, it provides real insights from learners and those delivering learning for them within organisations.
Overall we had a great time at the exhibition and received a great amount of positive feedback about our stand and product offering, with three visitors each saying that no other exhibitor at the event was offering the same as Wranx.
If you didn't get the chance to catch up with the Wranx team at the exhibition, get in touch with one of our experts today!