An interview with Deborah Bees, Matrix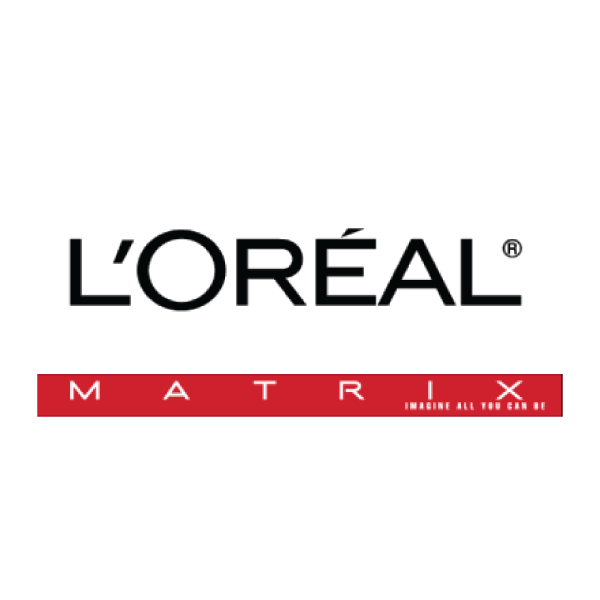 Who do you work for and what is your role?
"I'm the National Education Manager for the UK and Ireland for a brand called Matrix, which is part of the L'Oreal Professional Products group. Essentially, we make hair products that we sell directly to a distributor who then sells on to the end customer, which is professional hairdressers who work in a salon. We manufacture hair colour – so quite technical products – and also home care, so shampoos, conditioners and treatments that people purchase from the salon to take home as well.
"My role is focused on learning and development in several ways. The big part of the job that we do is to show hairdressers how to get the best out of the product and we do that face-to-face more than anything. But the area that has become increasingly part of our role is the internal training of teams. So, we have seventy part-time educators working for us and these are people that own salons, that use the brand every single day as a stylist working on clients and who love it. However, they do one day a week where they educate for us as a company and we want them to have a more corporate line of what we want them to say about our products. So, training these guys so that they have that corporate message and that really consistent approach is a big thing. The third thing that we do is the training of sales reps and distributor teams.
"Obviously, a distributor purchases our products. We then, in turn, want them to sell our products and keep our brand's core value close to them, but their sales reps are not exclusive to selling our products. In some cases they sell twelve other ranges as well, so we want our products to be first out of the bag, at the top of their minds. We believe that can happen by great training and keeping us at the top of their minds as they feel very confident to talk about our products because it's easy and they know it well. So, it's kind of a triple-pronged approach with education."
What things did Matrix consider in developing its learning and development strategy?
"We were doing a lot of face-to-face education at meetings. Now, to be fair, with the freelance educator model, they soak up any type of education. Whether it's face-to-face, whether it's practically working on a client whether it's e-learning, they're very, very receptive. Our biggest challenge really is our distributor sales team because they don't see that they should do the learning. They think they're just there to sell. So, we've considered lots of things over time, but mainly a lot of it was face-to-face. And it isn't just the cost and the logistics of this, it's just that it doesn't always work, because they're not always receptive to it. They think, 'This is for hairdressers. This is not for me.' So, that's always been a bit of a challenge really."
What different types of training do you use and how are they used?
"An awful lot of the training we do is face-to-face really. It's that personal contact. But I think, more and more, what we were thinking about with particularly online learning and digital learning is reinforcing – what I like to think of as blended learning. So, either you're doing some pre-learning prior to something being launched, or you're doing something post-training to just keep reinforcing that. For me it's that blended approach that works really well. I think for us it's key that people don't feel we're replacing everything with a digital approach."
To what extent do you use the data and analytics offered by e-learning platforms?
"If I'm honest, that's probably the biggest challenge that any education manager in any company is faced with – understanding the impact of what you're doing. I think with learning and development in any company, the finance team and the general managers or managing directors don't always see this tangible outcome like you do if your measuring, say, a sales outcome, which is really easy because you're either on target, off target or so many percent above it. Whereas, it's more challenging to measure that with education.
"I think, by using something like Wranx, it's much easier to measure training effectiveness by using the analytics. What we're trying to do is measure the people who are logging on really frequently, whose Seinfeld Chains are quite high. We really have been trying to measure, perhaps, what their sales outcomes are, because that really gives us an opportunity to see whether it's making an impact. In terms if we're one hundred percent maximising it, we're probably moving more towards that, but that's something I think we need to get better at as a company as well – ensuring that everyone starts looking at the league tables and pushing it forward. So, we're going to be introducing a monthly prize for that."
Have you seen impact as you've introduced e-learning elements or simply more rounded training?
"I think it's more rounded really. Again, it's so challenging to really measure the outcomes of learning. It's really difficult to have that tangible measurement – it's not like selling a product. But I think it is that feel-good factor – for us as a company, L'Oreal on a global level, there's a lot of pressure to deliver education more digitally and there's lots of statistics floating around, however, I think we need to take a more balanced approach. That's really key for me."
How have you seen learning and development change over the years and in what direction would you like to see it go?
"I've been in education for twenty years, so there's been lots of change over that time. In the industry I work in, it's gone from being very apprenticeship-led to being very qualification-led and now, we're doing almost a three-sixty where it's going back to being quite apprenticeship-led. I think, more than ever, the learners that we are faced with today – whether that be a customer, an educator or a salesperson – the younger generation, the Millennial generation, they're not satisfied with just being told. They want to explore, they want to discover. People standing at the front of the room are no longer able to just tell, tell, tell. They have to be more facilitative in their approach, so that the person is discovering and learning in that way, which means that, ultimately, they take more on board.
"I think it's amazing that things are moving forward in that way – it's been quite gradual. I think the biggest challenge that education managers in all companies are faced with is that, as soon as money is tight, the very first thing that companies look to do is take it from their development funds and I think it's such a shame, because these are the things that keep you head and shoulders above the competition. When you look in retail sectors, which is a good comparison, you see household names – people that we've known on the high-street for years and years and years – who are struggling in business at the moment and yet you walk into their shops and their staff are not well trained, are not very motivated. That, to me, is what will ultimately make a business start to fail – if they don't continue developing their teams. All too often, somebody working in a finance team just sees it as a way to save money, but it ends up costing you money in the long-run. That's super key, I think really, in retaining great staff."