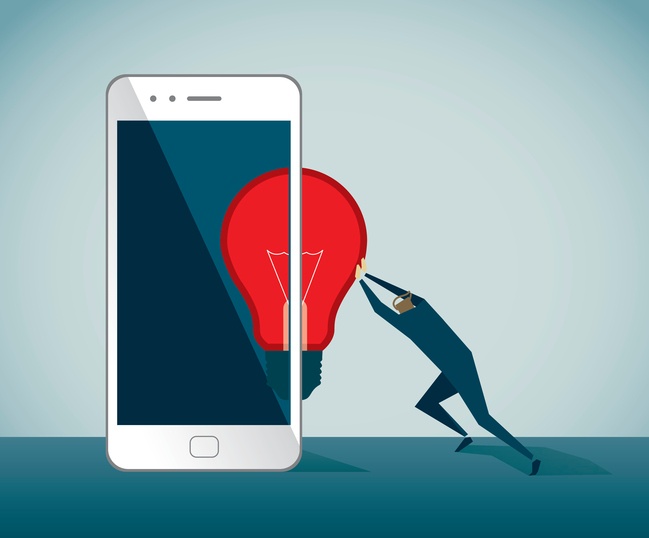 Mobile learning took off with the growth of mobile connectivity and the proliferation of mobile devices. Anyone with a mobile device – like a laptop or smartphone – can use it for training or learning wherever they are, be it on their commute, at home or halfway around the world.
Mobile learning has, of course, become a key part of training for many companies, not least because it can significantly reduce the need for classroom-based learning, which can be costly and time-consuming. What's more, though, it has been shown to be an effective part of the learning and training mix – and with good reason.
Delivery
The simple delivery of content to an employee's mobile device offers some learning benefits that are not possible with traditional, classroom-based learning. Firstly, it allows individuals to learn at their own pace, whereas classroom learning can be constrained by time-limits and the needs of a group as a whole. In addition, the immediacy of mobile learning can make for a more interactive experience. Both of these things make mobile learning more effective at certain times.
Just-in-time
Learning delivered by mobile devices can suit what is known as a "just-in-time" approach to employee training. This refers to training that is delivered where and when it is required, rather than in long, out-of-context blocks. For example, training delivered to a new salesperson's laptop can be done at their desk on the salesfloor and put into practice straight away, increasing the chance of knowledge being retained and effectively applied.
Flexibility
Perhaps the most obvious benefit to employees of mobile learning is that they can do it at a time that best suits them. Not only could this be during travel for work or at home, but it could also mean when an employee feels best geared up for learning. By allowing learning to be done at the employee's convenience and when they are in the right frame of mind, mobile learning can ensure that knowledge is better retained compared to other approaches.
This article provides a brief insight into e-learning for businesses. You can find out more in our free guide 'Micro, mobile and gamified: the future of employee knowledge'.